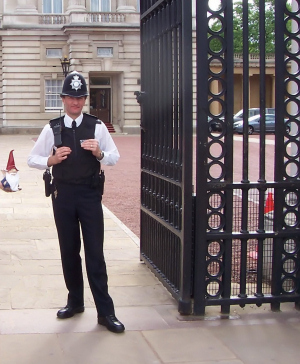 That Bobby Bloke
As you can see, I had a run in with the law in London, but nothing too serious. No one told me it was illegal to relieve myself in the fountain in front of Buckingham Palace!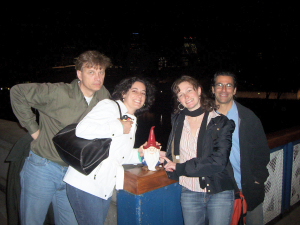 Some Yanks I met at Tower Bridge
These people were walking along Tower Bridge around 11:30pm when they spotted me on the wall of the bridge overlooking the River Thames. They thought I was a jumper till they saw me zipping up my trousers. Ya gotta go when you gotta go!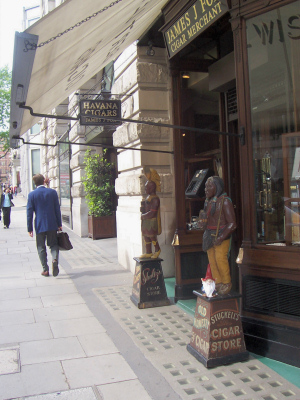 My New Native American Mates
I found these 2 blokes standing outside this cigar shop. They had migrated from America in the 1960's following the Cuban Embargo/Travel Ban. They just couldn't shake that monkey on their backs consisting of fine Cuban Cigars and frequent visits to their beloved island paradise. Luckily for them, they were able to secure positions as doormen here.